UNDP Jobs – 104126- Intern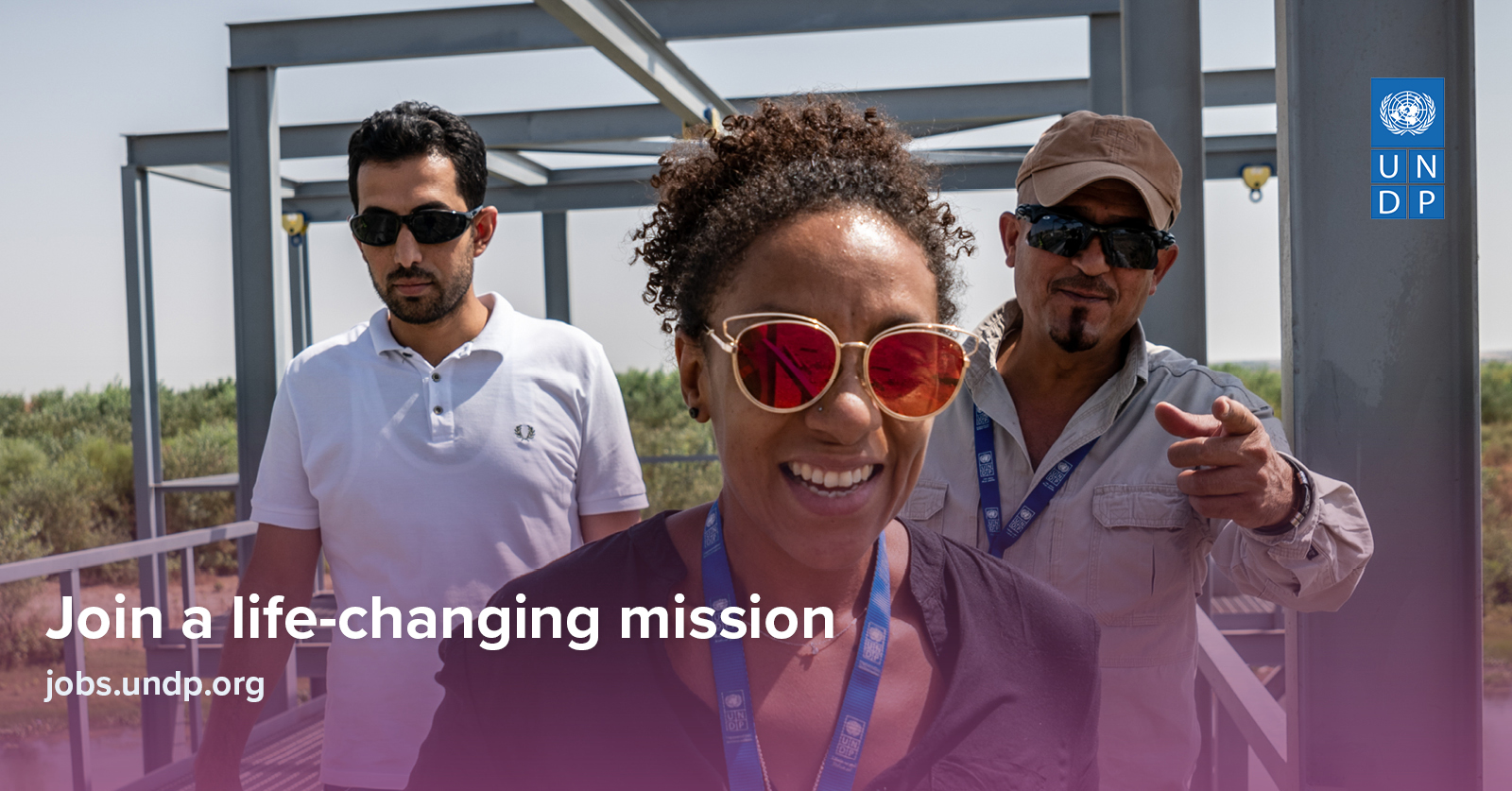 UNDP's new Strategic Plan 2022-2025 describes how UNDP intends to work together with our partners to deliver what's required of us in these extraordinary times. This bold, ambitious Plan is structured around "3x6x3" – 3 directions of change, 6 signature solutions and 3 enablers – a clear framework for where we need to head. Over the next four years, we will work with countries to expand people's choices for a fairer, sustainable future, helping to get us back on track to deliver on the SDGs.
In this context, UNDP invests in the Global Policy Network (GPN), a network of field-based and global technical expertise across a wide range of knowledge domains and in support of the signature solutions and organizational capabilities envisioned in the Strategic Plan.
Within the GPN, UNDP's Crisis Bureau galvanizes the organization's efforts to support programme countries to build resilience by strengthening capacities to prevent, anticipate, respond to, and recover from the impacts of crises and shocks on progress towards the Sustainable Development Goals (SDGs). These efforts are geared towards reducing countries' reliance on external humanitarian relief and peace interventions; and risk-informing development planning and decision-making so that development investments minimize the creation of new risks.
Based in the UNDP Crisis Bureau in New York, the incumbent will support UNDPs efforts in supporting countries and country offices to pursue integrated recovery solutions in crisis and post crisis situations. This position will be focused on advancing UNDP's efforts on private sector development in crisis-affected context. The intern will work closely with other teams across the GPN, Regional Hubs and Country Offices. The position will also support the team's broader efforts on integrated recovery solutions, beyond private sector development in crisis-affected contexts.
Tasks will include supporting collaborative process of policy development, applied research and programmes on livelihoods systems development and economic revitalization (with focus on private sector development) in fragile and conflict situations, and disaster/post disaster settings. The incumbent will also support UNDP's work on promoting decent work for refugees, migrants and vulnerable host community members, to deliver on commitments made at the Global Refugee Forum.