2022-23 NBA Awards Tracker: Paolo Banchero wins Rookie of the Year
As the 2023 NBA playoffs ramp up, the league's best and brightest from the past season will be individually honored for their accomplishments.
Follow along to see who takes home 2022-23 NBA MVP, Most Improved Player, Defensive Player of the Year, Coach of the Year and more!
[2023 NBA playoff bracket, schedule: Updated scores, dates, times]
Rookie of the Year: Paolo Banchero, Orlando Magic
At 6-foot-10 and 250 pounds, Paolo Banchero's body was as NBA-ready as we've seen in quite some time. And yet, despite a polished skillset and unquestionable motor, he wasn't projected to be the No. 1 pick in last year's draft until about 30 minutes before it started.
Banchero put any questions surrounding his potential to bed as soon as he stepped foot in Orlando though, putting together a fine rookie season that included 20 points, 6.9 rebounds, and 3.7 assists per game. His scoring average ranked first among rookies, while his assists mark was third. Banchero had 40 games with at least 20 points last season, and six with at least 30. He's the third Magic rookie to win the award (Shaquille O'Neal, Mike Miller).
Most Improved Player: Lauri Markkanen, Utah Jazz
A new team spurred an entirely different version of Lauri Markkanen, as he thrived in Utah during his first season as a primary option in the pros. Markkanen had never averaged more than 20 points per game through five seasons in the league, but that all changed in 2022-23. He put up 25.6 PPG, a huge improvement from his 14.8 last season.
His scoring average set a new career high, and he also smashed his best marks for field goal percentage (49.9) and 3-pointers made (200). He also had 16 games with over 30 points, after doing so just 15 times throughout his entire career prior to this season. Markkanen was a first-time All-Star as well.
Sixth Man of the Year: Malcolm Brogdon, Boston Celtics
Before arriving in Boston this season, Brogdon started in 258 of the 333 games in which he played over the first six years of his career. But the Celtics had other ideas for the 30-year-old combo guard, and as it turns out, the C's decision to bring Brodgon off the bench for the entirety of the season could not have turned out better. 
Brogdon averaged 14.9 points — third-most on the Celtics behind Jayson Tatum and Jaylen Brown — along with 4.2 rebounds and 3.7 assists in 26 minutes per game during the regular season. He shot a career-best 44.4% from distance in helping Boston secure the No. 2 seed in the East. He also scored 20 or more 18 times on the year.
Coach of the Year: Mike Brown, Sacramento Kings
The Kings hired Mike Brown to replace their interim head coach, Alvin Gentry, in May 2022. In his first season with the team, Brown snapped Sacramento's 17-year playoff drought by coaching the Kings to the No. 3 seed in the Western Conference. This is Brown's second time winning Coach of the Year, as he won the award in 2009 as head coach of the Cleveland Cavaliers.
Jerry West Clutch Player of the Year: De'Aaron Fox, Sacramento Kings
Fox was by far the Association's best player in crunch time. The first-time All-Star in 2023 led the NBA in clutch points (194) and clutch points per game (5.0) in the regular season. He also sank a league-high three go-ahead field goals in the final second of the fourth quarter or overtime, and shot 52.9% from the floor in clutch moments.
Fox's aptitude for greatness in crunch time was evident in Games 1 and 2 of Sacramento's first-round series against Golden State, as he averaged 31 points, seven assists and 3.5 steals per game to help the King go up 2-0.
Fox is the first-ever winner of the Jerry West Clutch Player of the Year.
Defensive Player of the Year: Jaren Jackson Jr., Memphis Grizzlies
Jackson led the NBA by averaging 3.0 blocks per game — also a Grizzlies single-season franchise record — and averaged nearly seven rebounds per game. The Grizzlies finished first in the West and third in the NBA with a 110.7 defensive rating, and Jackson was a big reason why.
This is Jackson's first career DPOY award. He received 56 first place votes to beat out fellow finalists Brook Lopez of the Milwaukee Bucks and Evan Mobley of the Cleveland Cavaliers. The 23-year-old Michigan State product is the second-youngest NBA player to win the award, trailing only Dwight Howard in the 2008-09 season.
Stay tuned for more awards winners!
---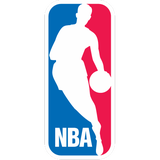 Get more from National Basketball Association Follow your favorites to get information about games, news and more
---