NBA playoffs dispatches: Booker, Durant dominant, but depth still Suns' issue
FOX Sports writers are providing takeaways from games throughout the NBA playoffs. Here are their thoughts from Tuesday.
Suns 136, Clippers 130: Stars shine, but depth still Phoenix's issue
The LA Clippers will fly home from the Valley of the Sun thinking of what could have been. Devin Booker, meanwhile, has the Phoenix Suns entertaining what could be.
Playing the third consecutive game without one star, Kawhi Leonard, and having gone the entire postseason without their other star, Paul George, the Clippers did not go away easily. But they are indeed gone after a 136-130 loss on Tuesday, which gave the Suns a 4-1 best-of-seven series win. Phoenix now faces the West's No. 1 seed Denver Nuggets, who about an hour earlier closed their first-round series, also 4-1, with the Minnesota Timberwolves.
The outcome appeared to be settled going into the fourth quarter, after the Suns turned a nine-point halftime deficit into a 17-point lead. Yes, you read that correctly — the Suns went from down nine to up 17. They did it by scoring 50 points. Yes, you read that correctly, too — 50 points in one quarter.
Booker, who finished with a career playoff high 47 points to go with 10 assists and eight rebounds, had half of that 50. But it might've been his hustle play that sparked the turnaround. When Deandre Ayton air-balled a 10-foot jumper, Booker sprinted in to recover the ball and, before falling out of bounds, passed it back to Ayton. Booker then circled behind him, took the return shovel pass and buried a corner 3. That cut the Clippers' lead to five and had the arena roaring.
The Clippers were the top preseason choice among NBA GMs to win the Western Conference, but that was with the expectation that Leonard and George would be on the floor. That was always a risky proposition, considering their injury history, but the belief was that the Clippers' deep bench would limit their wear-and-tear over the course of the season and have them available for the postseason.
Leonard gave hope that approach might just work, scoring 38 while leading the fifth-seeded Clippers to a Game 1 upset. But after being just as dominant in a Game 2 loss — 31 points, eight rebounds, seven assists — he was a surprise scratch for Game 3 with a sprained knee and did not suit up for Games 4 or 5, either. George, meanwhile, had not played in nearly a month, also because of a sprained knee.
Despite getting buried by the Suns' third-quarter avalanche, the Clippers nearly dug themselves out, having multiple chances to tie the score or take the lead in the final minutes. But Russell Westbrook clanked a layup, Nic Batum missed a 3-pointer and Norm Powell lost the ball for a turnover on an attempt to spin past Phoenix's Josh Okogie. 
"Take the best two players off any team and see what happens," said Clippers coach Ty Lue. "There was no letdown. I'm proud of every one of those guys."
The Suns, of course, had their two best players, Booker and Kevin Durant, and they appear to be developing a nice chemistry. Durant had 31 points on 50% shooting, while Booker was insanely efficient — 70.4% shooting. Not bad for two guys who are both used to be the primary scorer and joined forces at the trade deadline about 10 weeks ago. 
"It's all been an adjustment since the trade," Booker said. "The rest of the team just uses his gravity to our benefit. … I know I'm going to make it easier on him if I put pressure on the rim. That's my job."
If there's any reason for concern for the Suns, it's how dependent they are proving to be on Booker, Durant and point guard Chris Paul. Their bench only provided 22 points and 11 rebounds on Tuesday night, totals nearly matched by Clippers center Mason Plumlee (20 points, 10 rebounds). Booker and Durant came into the game first and second in average minutes per game, respectively, and Paul was 10th. Phoenix is the only team with three players in the top 10.
Not exactly the top 10 category a team with hopes of reaching the Finals wants to populate.
— Ric Bucher
Hawks 119, Celtics 117: Young stuns Celtics
There was no doubt who was getting the basketball with 7.3 seconds on the clock. 
With his team down a point, Trae Young wrote another chapter to his heroics on Tuesday night, and the Hawks shocked everybody but maybe themselves. Maybe. 
Charging a comeback from 13 points down at TD Garden, Young did want to go home … to Atlanta for Game 6. He drained a cold-blooded 30-footer with 1.8 seconds left to deliver a 119-117 Game 5 victory over the Celtics, and force 2-seed Boston back on the plane for an improbable sixth game in this series on Thursday night.
No Dejounte Murray, who was serving a suspension after making contact with an official following game four. Jaylen Brown going off for 35 points. Allowing 60 points in the paint. 
The odds were stacked against the Hawks, but they showed why they fired Nate McMillan in February and tried to salvage the season with Quin Snyder. Because every time they step on the floor, the one thing this team always has going for it is this: Atlanta has Young, and the other team doesn't. 
To have his back against the wall and the threat of his season ending, Young authored the most clutch performance of the postseason to date, scoring the Hawks' last 14 points over the final 3:18 of the game. 
And he did it without the second-leading scorer for the Hawks, Murray, who will be back from his suspension on Thursday. When that all went down, and it became official he would be out for Tuesday night's matchup, nobody could have seen Atlanta winning. Nobody. 
But the Celtics should throw blame at themselves, while the Sixers get to continue to rest at home awaiting an opponent for the second round.
As great as Young was, Boston collapsed in this game. To lose a 109-96 lead with just over six minutes left against a shorthanded 7-seed is inexcusable for the Celtics. They allowed Atlanta's offensively oriented style to dictate the way the game was played. Maybe that was because the Celtics were up 3-1 and assumed they had this wrapped. Maybe it was because Jayson Tatum had a bad night from 3, going 1-for-10 and needing to take 21 shots to reach 19 points. But whatever it was, this is the first major moment that Joe Mazzulla has been in the line of criticism. 
Young had it way too easy at the end of the game to get shots to his liking, particularly on Atlanta's final possession. The Celtics should have sent two defenders to the Hawks' star — who everybody knew was getting the basketball at that moment — right away.
Additionally, Boston committed three of its nine turnovers in the final 3:30, and much of it was just foolishness by the Celtics. 
Now, was Tuesday a bit of an outlier? In some ways, yes: John Collins scored 22 points on 9-of-18 from the floor after totaling 18 points in the previous three games combined. Bogdan Bogdanovic matched his best game of the series with 18 points on 6-of-9 from the floor to go along with five assists. And after going 14-for-37 from 3 in Game 4, the Hawks shot a scalding 19-for-41 from 3 on Tuesday. 
But the fact of the matter is simple: The Celtics came out pretty nonchalant at home, allowed the Hawks to get into a rhythm and let the door open late instead of putting the game away. 
The Hawks certainly aren't what some of the heavyweights in the league are, but they haven't been afraid of the reigning Eastern Conference champions at all. 
And because of Young, Thursday night's Janet Jackson concert will have to wait at State Farm Arena.
Because of Young, the hardwood will be put back down, and the Hawks will look to force a game seven. 
Nobody could have seen it coming.
— John Fanta
Nuggets 112, Timberwolves 109: Nuggets advance … but barely
The Timberwolves were gutsy. They didn't lay down in Denver. But with the game tied at 102 with 90 seconds on the clock, the two-time defending NBA MVP took matters into his own hands, and showed how badly he wanted to avoid a plane ride back to Minnesota. 
Nikola Jokic scored eight of the Nuggets' final 10 points, including back-to-back lay-ins in the game's final minute to help top-seeded Denver hold off Minnesota, 112-109, for a 4-1 series victory. 
If there's an instant series takeaway for the T-Wolves, it's simple: Anthony Edwards is already a star and the face of the franchise. Does that make the Rudy Gobert trade the best move for the franchise? I'm not sure about that, and the Wolves have some shaking up to do this offseason in the frontcourt and perimeter shooting department. But this series showed there's zero doubting that they have a budding superstar. 
But the series ended the way we thought it would, with the Nuggets advancing and getting the Phoenix Suns in the second round. 
The three big takeaways for the Nuggets from this series:
1. Jamal Murray is more than ready to be a superstar on this playoff stage. He authored a 35-point performance in the series clincher, his second-highest output of the series after scoring 40 in Game 2. 
2. A negative: Minnesota exposed Denver's defense deeper in the series and had rich success going at the Nuggets on the interior. Michael Malone has brought up that his team can't just decide to not fully engage defensively because this Denver team isn't good enough to do that. It showed in the final two games of the series, as the Wolves tallied a combined 112 points in the paint. 
3. Michael Porter Jr. has turned into Mr. Fourth Quarter for this Denver team. He scored at least eight points in the frame in each of the final four games in the series. Opposing defenses are going to attempt to lock up Murray and Jokic at all costs. Porter's ability to produce in crunch time is key for this team going forward. They will need MPJ, Aaron Gordon and Kentavious Caldwell-Pope, among others, to step up against a Phoenix team that is not deep. 
Jokic isn't listed in my takeaways because his contributions have become such a given. Phoenix knows that all too well, like when the Joker went for 41 points, 15 rebounds and 15 assists in a 128-125 Denver win on Christmas Day that highlighted the regular-season series (Nuggets 3-2). 
Denver's defensive lapses are a concern in the big picture, but this team should be taken more seriously than its been because it has a connection level and elite bucket-getters in the backcourt and frontcourt with Murray and Jokic. Knocking out Kevin Durant would get everybody to fully notice.
— John Fanta
Ric Bucher is an NBA writer for FOX Sports. He previously wrote for Bleacher Report, ESPN The Magazine and The Washington Post and has written two books, "Rebound," on NBA forward Brian Grant's battle with young onset Parkinson's, and "Yao: A Life In Two Worlds." He also has a daily podcast, "On The Ball with Ric Bucher." Follow him on Twitter @RicBucher.
John Fanta is a national college basketball broadcaster and writer for FOX Sports. He covers the sport in a variety of capacities, from calling games on FS1 to serving as lead host on the BIG EAST Digital Network to providing commentary on The Field of 68 Media Network. Follow him on Twitter @John_Fanta.
---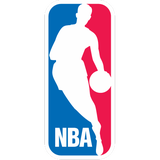 Get more from National Basketball Association Follow your favorites to get information about games, news and more
---