Read an Excerpt of 'Homebodies' by Tembe Denton-Hurst
The day that everything changes tends to feel like any other, at least at first—which is why Mickey hadn't suspected anything when Chelsea Cooke asked her if she was going to that beauty event after work. The event was being thrown by a fancy fragrance brand known for peddling genderless perfumes that, to Mickey, smelled mostly like musky men's deodorant with occasional hints of gardenia or jasmine or rose. She expected to slog through it like all the other events she attended, trading niceties with the other writers and editors until it was time for her to go home. She didn't expect to find out that her job, the one she'd been doing for just shy of a year, was in jeopardy. This she would learn, over mixed drinks in a glass-walled penthouse overlooking the West Side Highway, from the very same Chelsea who had spoken to her all day as if she wasn't harboring this kind of life-altering news.
Mickey should've known something was up when, an hour into the event, Chelsea pulled her to the side and said, "So I want to tell you something, but you can literally never tell anyone that it came from me." But still, Mickey hadn't suspected anything. Chelsea and Mickey had never been friends, never leaned into the Black girl camaraderie that she'd hoped for. Outside of the occasional knowing look during an All-Hands meeting, which sometimes resulted in Mickey gawking at Chelsea and her impressively sleek silk press, they rarely spoke. Chelsea was closer with the girls on her team, fashion-types who, in a past life, were Midwest Christian-types born-again in fuzzy pink cardigans and Dries boots. But that didn't stop people from thinking they were closer than they were or (admittedly, rarely) mistaking one for another. Mickey had hoped the tides were turning, that perception had somehow morphed its way into the truth. She thought the next words out of Chelsea's mouth would be office tea: that someone was pregnant, or that their parent company, Bevy, was acquiring another digital property they had no business owning. Mickey nodded enthusiastically about keeping things secret and smiled conspiratorially, ignorant of her own demise. She'd even leaned in closer, so Chelsea wouldn't have to speak so loudly.
"A friend, and I can't tell you who," Chelsea began, taking a sip of her freshly mixed drink and plucking a convenient-to-eat cone of ceviche from a cater-waiter with shimmering bronze skin, "told me that Nina reached out and mentioned that there would be an opening on your team in a few months." She brought the cone to her mouth, and bit down. "For your role."
More From ELLE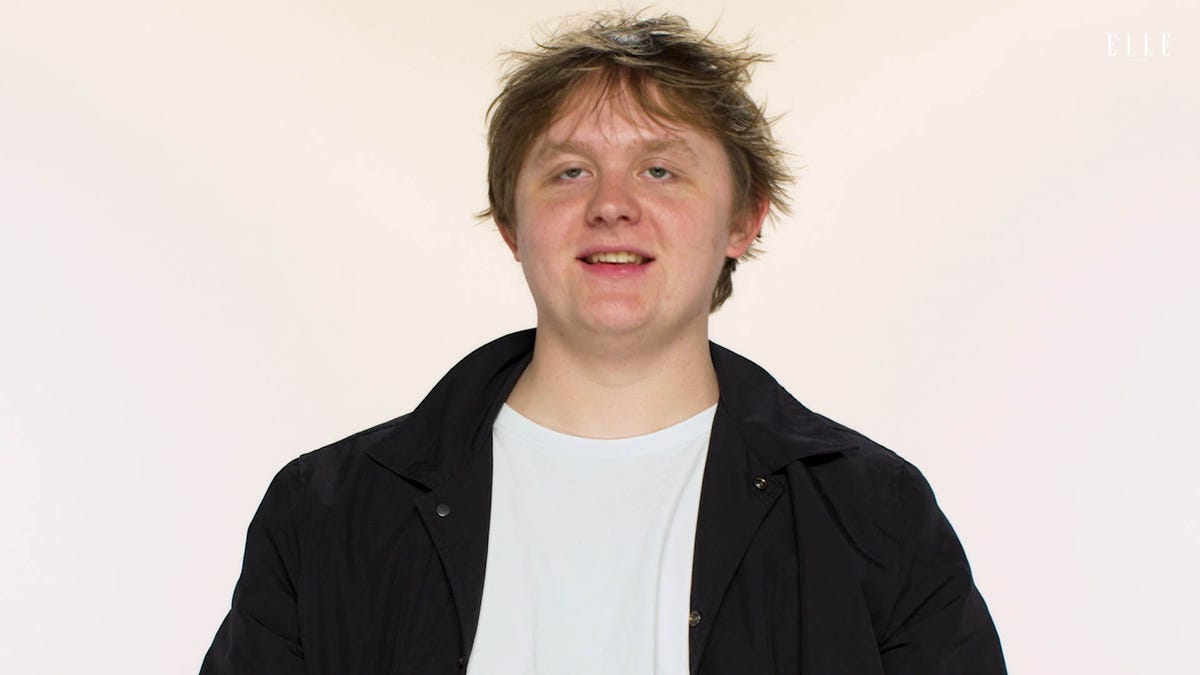 Mickey's chest seized violently at the news, but she held her face still, allowed a small "Oh" to escape from her lips. Chelsea continued to chew, staring at Mickey with an unreadable expression. It dawned on her that this wasn't an act of friendship, but one of duty. She was looking out, and Mickey was grateful. It's what she would do if the roles were reversed.
Now that Chelsea had gotten the big part out, the rest came easier. "My friend ignored her at first, but then Nina reached out again and asked for a meeting."
Mickey's mouth hung slightly open, and she felt the tears pressing at the back of her throat. They were tears of embarrassment, of incredulity, but she knew how they would read: as tears of despair. But she couldn't cry here, in an apartment she could never afford with people she saw no less than three times a week. It would be the talk of post-event wrap-ups between PR girls dressed in tasteful black: that Mickey had cried into a lobster ceviche and they all had to turn the other cheek. The other writers and editors would talk, too, waiting until the next beauty event to place a gentle hand on her forearm and ask if everything was okay. Mickey refused to give them the satisfaction. This isn't what she would be remembered for.
"Wow" was all she said. Twice, and then twice more, her voice thicker each time. She was surprised, given that just a few hours earlier, Nina had asked her to present a vision for the site's beauty and culture vertical. It was due in a few days, and Mickey had believed there was a small chance she was getting a promotion. That maybe everything she'd been through thus far was a sort of test to see if Mickey could handle more.
"I know. It's crazy. And my friend doesn't want it because she's happy where she is, but I just wanted to let you know so, you know," Chelsea sprinkled the debris from her hands into a napkin and stuffed it in her drained drink, the garnish stuck to the bottom with the leftover ice.
"Yeah, I know."
"I know this sucks."
"It does, but are we surprised? Nina's fucking incompetent and she never liked me anyway. You know she made me write a story twice, only to bury it with the help of her senior editor? And she didn't even tell me. The senior editor felt bad and let me know."
"They don't like us, period," Chelsea said with a nod of the head. Mickey hesitated to agree with that, because they very much liked Chelsea, who was a senior beauty editor at one of their sister sites. Although the two seemed worlds away online (Chelsea's publication catered to white, middle-aged women with bank accounts that didn't need checking and Mickey's was aimed squarely at the daughters with whom they had strained relationships), they only sat three rows apart. But she nodded anyway, because us was the shorthand for Black women in general, which Mickey would say was accurate. At least most of the time. They took synchronized sips of their endlessly refillable mixed drinks and traded gossip before calling Ubers home, but the air remained heavy, the unease encasing every word.
"How far away is yours?" Chelsea asked, her face illuminated by the blue light of her phone. The sun had plunged into the Hudson River hours ago, and now they were all burdened by their glassed reflections, the shimmering lights of New Jersey blinking back at them.
Mickey stopped her frantic texting to check. She'd fired off an SOS text to her industry group chat, composed of interns turned editors, friendships forged by fire. "Two minutes, you?" She checked her messages and frowned at the thick blue block of text staring back at her. No reply.
"Same, let's walk out."
Mickey gathered her things—a branded tote bag she carried all her work stuff in and even more totes filled with all the random products she'd received over the past few days—single-word brands that stood out with curved, pointed fonts and bright, punchy hues. Mickey's arm was a kaleidoscope of color. She headed for the door, and the bags sagged as she walked, weighing down her shoulder and cutting into her skin—a physical reminder that this was what she had asked for: the excess, the access, the burden.
"Hi ladies, did you enjoy the event?" a voice asked as they approached the exit. Mickey looked up from her phone to give the woman a once-over. She had a face she vaguely recognized and a name she was sure popped into her inbox at least once a day. Rows of identical, small black bags lined the floor behind her, continuing for what seemed like miles.
"Of course!" Chelsea gushed, and Mickey was reminded why Chelsea was beloved. She put in the effort to learn every PR person's name and the brands they represented, took every deskside meeting and went to all the events, bringing in business for the company and flitting from one thing to the next with the kind of unflappable enthusiasm Mickey reserved for weekends spent in bed. Mickey was a writer, full stop, something she reminded people of when they asked why they rarely saw her at events like these, rubbing shoulders with other writers and editors rather than trying to get ahead on her work. Between her overflowing inbox (five hundred new messages since the morning), brainstorming her next big idea (the fumes from her last viral article had died down over a year ago and another would prove she wasn't a fluke), and managing an untenable workload of three to four stories a day, she simply didn't have the time. Had Chelsea only asked her to come because she wanted to tell Mickey she was being pushed out? Mickey felt a prickle at the back of her neck. Something didn't feel quite right.
The voice produced two identical black bags, held outstretched and pinched between her well-manicured fingers. Mickey wondered briefly at the shade of pink dotting her hands, knowing they didn't make such a pink for her skin tone. She stared down at her own hands, critical of the bare half-moons jutting out from the base of her nail beds. She was due for a fill.
"It was so good to see you, Malinda!" Chelsea said as she pulled Mickey toward the elevator, which only had two stops: this apartment, and the bottom floor.
"Yes, we should do lunch!" Malinda called back, with Chelsea nodding enthusiastically until they were hidden by steel and plummeting gently but swiftly toward the ground, Mickey slightly nauseous by the time they stepped out.
"It's going to be okay girl," Chelsea said before squeezing a handful of Mickey's shoulder. Mickey tried not to cringe. The only thing she hated more than the implied pity of a shoulder squeeze was the pat pat of a sympathetic hug. "We've all been through some bullshit. And you're still so early in your career and so talented. You're going to be fine."
"I just don't get it," Mickey said, dividing her attention between Chelsea and her driver, Vijay, who was supposedly parked at the end of the street. Or was it the other corner? She couldn't be sure. All she knew was that the finality of Chelsea's statement was unnerving. "She asked me to present a whole creative vision board for her like two days ago. I thought she was going to give me more to do. Not like I'm not drowning already but I just thought . . ."
Chelsea cut in. "Have you never seen Succession? That's what the fuck they do. Bleed you dry and then cut you loose."
Mickey nodded, rocking back onto her heels before pressing her feet firmly into the ground. She turned to face Chelsea. "Can you tell me who?"
Chelsea smiled a strange smile and adjusted the small black bag hanging delicately from her fingertips. "Sorry, I can't. My friend made me promise not to say."
Mickey resisted the urge to roll her eyes. She didn't understand what difference it would make. "Okay," she allowed. "Is she?" Mickey ran her finger over the back of her hand.
"She is," Chelsea confirmed.
"Of course," Mickey said. "Thanks for looking out, girl."
"You know I got you, sis," Chelsea replied in a tone that surprised Mickey. She'd never pegged Chelsea as a code-switcher, that her voice could drop half an octave at will and get syrupy with a shared knowing. Sis? Mickey thought. Interesting.
Mickey couldn't tell if this was the beginning of something or the end. She thought of her potential replacement and cringed at the fact that she'd been so out of the loop, that she'd been caught so unaware. Then, that this new girl, Black like her, would likely meet a similar fate. She almost felt sorry for her, knowing what she was walking into: a once-cool and edgy publication now wholly dependent on clicks, chasing virality and relevancy rather than figuring out what they had to say. But the name still held weight. It had been weighty enough to keep Mickey transfixed, wanting, badly, for things to work out. The tears pressed at the back of her throat, more insistent this time, and Mickey swallowed them, hard.
She looked at Chelsea with new eyes, took in her sleek hair (today wound up into a perfectly messy bun), and the fluff of her sweater. Examined the height of her heel, and the curve of her jaw. Before this very moment, Mickey had admired her, been jealous even. Now, she wanted to kick her back to the white women she prayed to.
---
Adapted from Homebodies, by Tembe Deonton-Hurst, published by HarperCollins.

Tembe Denton-Hurst (@tembae on the internet) is a staff writer at New York Magazine's The Strategist, covering beauty, lifestyle, and books; she previously wrote about beauty, gender, and culture for NYLON, them., and ELLE. She lives in Queens with her partner.